One of the freshest product statements in the home furnishings industry right now is Acrylic furniture.  There is something so visually interesting about a piece of furniture that you can see through, but still possesses classic design features.  When it comes to decorating, acrylic furniture will not only give a room high style, but it  can help to make a room feel bigger, more elegant , modern and fun, all at the same time. 
Here are some stunning spaces, with more classically inspired acrylic pieces….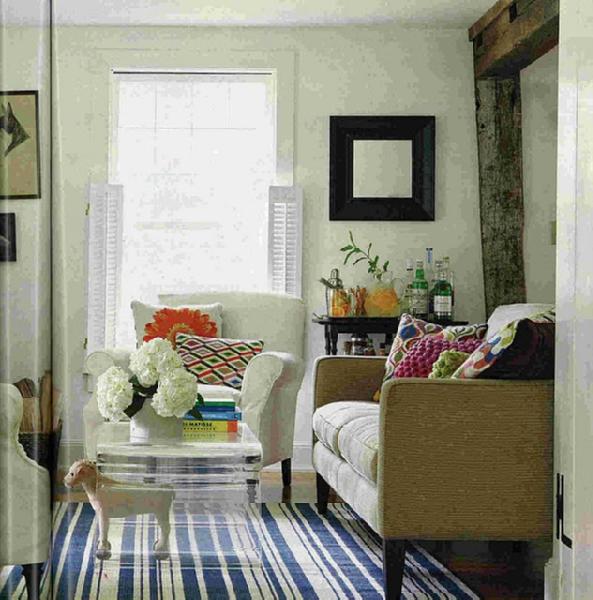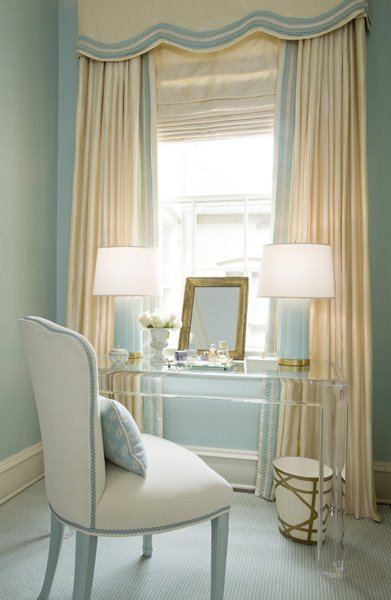 I love this desk.  It gives this traditional office space a hip, contemporary vibe.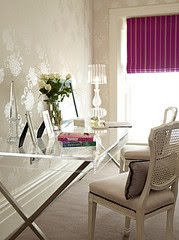 Acrylic in colors is a fun way to add a touch of personality to a space.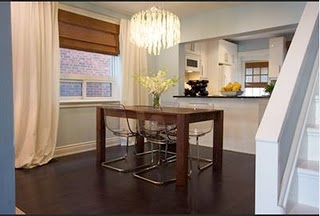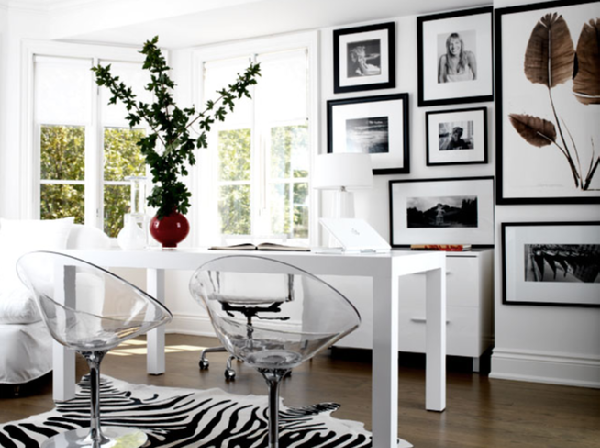 The beauty of acrylic is that it can mix with just about any style of furniture and still feel appropriate.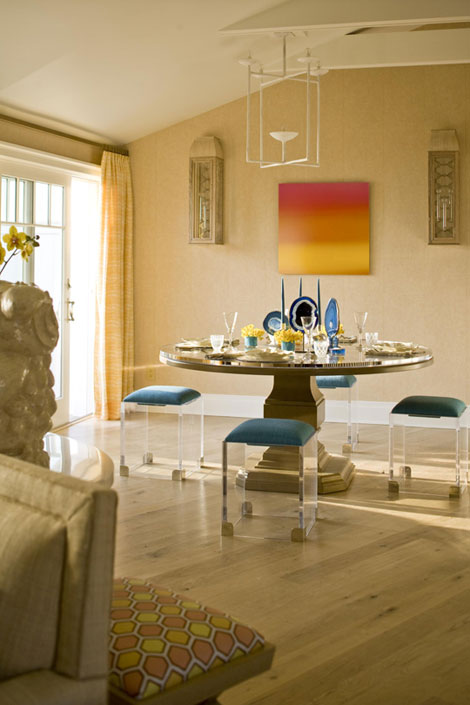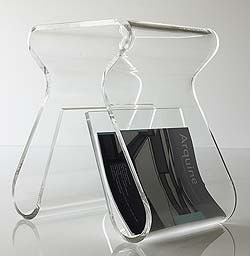 This stool/magazine holder is a brilliant design concept.
AND, 
 just when you didn't think acrylic furniture could get any better, along came two innovative design companies, Acrila and Espacio.
These two companies have taken the look of acrylic furniture to a whole new level.  The styling is absolutely incredible and the details are fabulous.

  Espacio is a UK based company offering a wide range of innovative and stylish acrylic and polycarbonate furniture.  The Pasha chair above, was designed by Italian designers Marco Pocci and Claudio Dondoli.  I love that this chair mixes traditional styling with a more contemporary material.  And, the fact that it can be used indoors or out makes it even better.  Check out the other incredible designs offered by Espacio, here.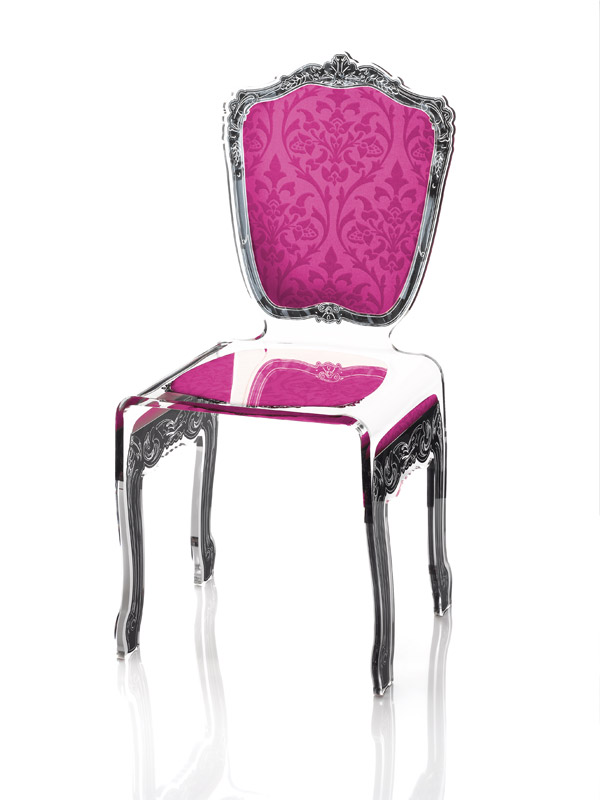 ( Baroque Chair from Acrila)
When i stumbled upon the line of acrylic furniture designed by Acrila, I couldn't believe my eyes.  Was this really acrylic furniture? Really?  Founded in 2007 by Jean-Christophe Bernard and Isabelle Bernard in France, Acrila makes some of the most gorgeous acrylic furniture I've ever seen.  The design details they infuse in the products are incredible and the application of stylish prints gives their furniture a distinct look. 
Here are a few pieces to wet your palette, but you can check out their full offering here!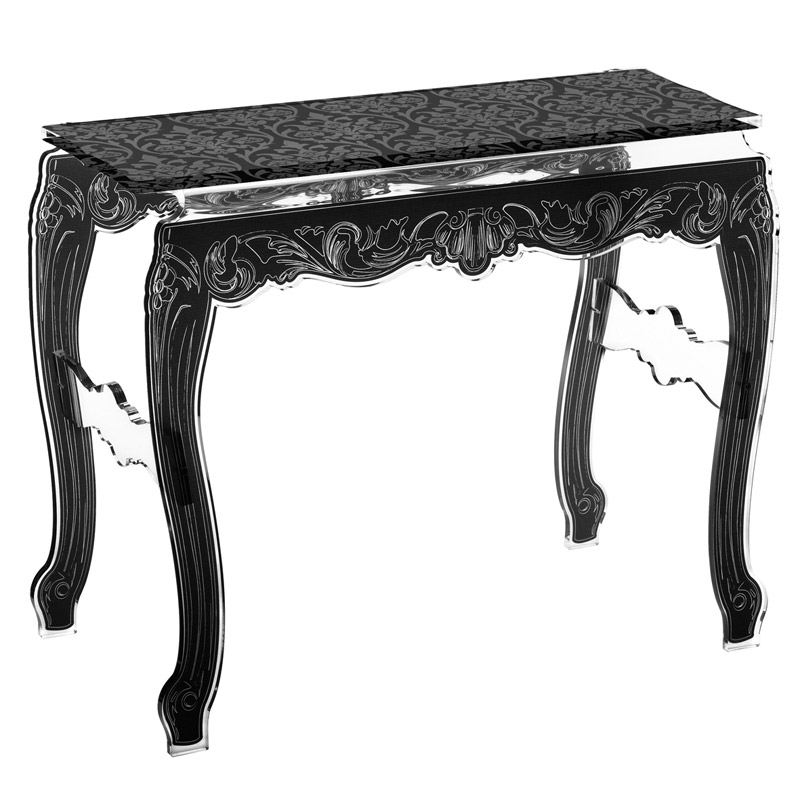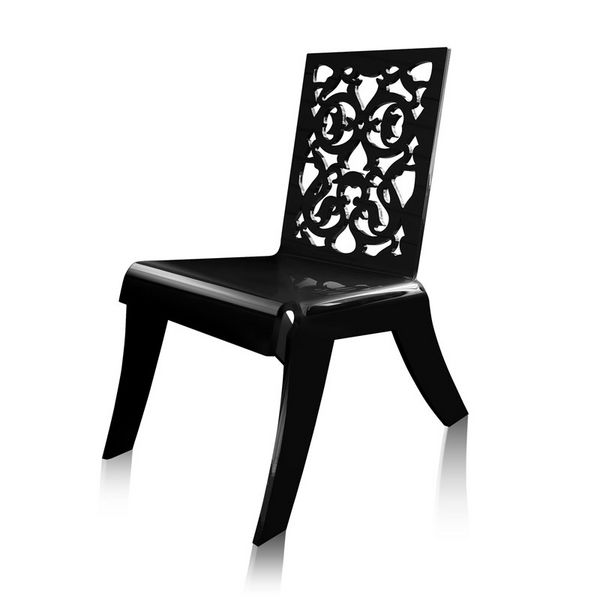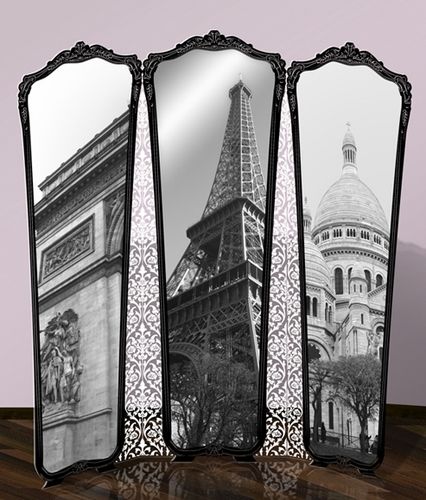 Isn't this folding screen wonderful?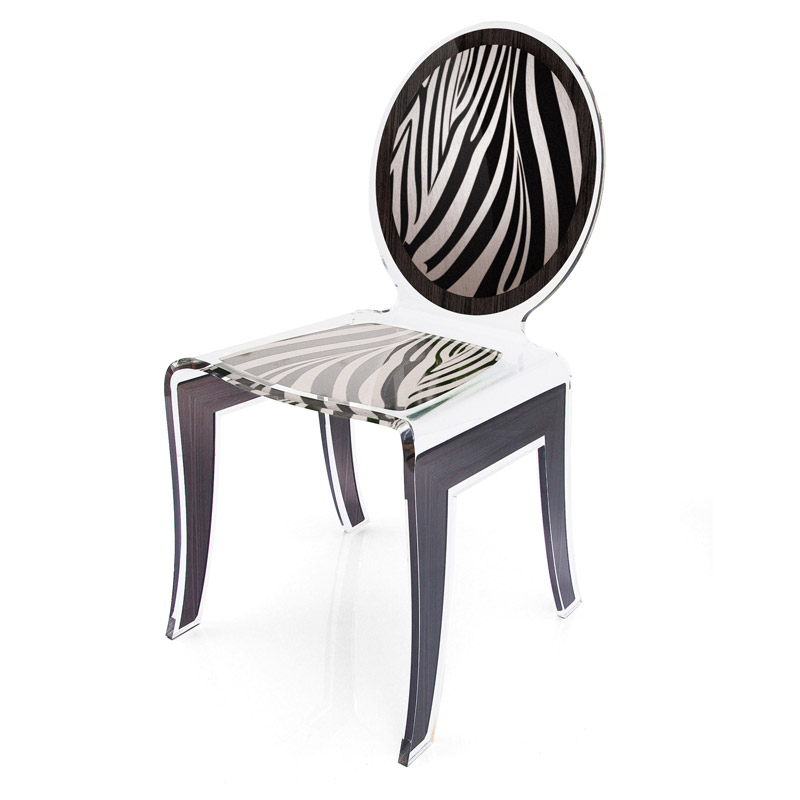 And a touch of animal print is always stylish, even on acrylic furniture! 
Bravo to Acrila and Espacio for taking acrylic design to a whole new level.
Photo source:  DecorPad, House Beautiful, Traditional Home, Design Within Reach, Espacio, Acrila