One of the things I told in my 2012 blog goals post  was that I wanted to share with you my love of ribbon and creative and unique ways to gift wrap.  We'll today is the first installment of Ribbon Love and I'm not only sharing with you fun Valentines gift wrap ideas, but also my favorite source for beautiful ribbons, May Arts Ribbon Company.
May Arts is a US  based company offering a vast array (thousands) of ribbons in every material, color and style you can imagine.  Up until now, May Arts has been available to the trade only, but I'm excited to announce that all of May Arts ribbons are now available to the public on their exclusive May Arts Amazon shop.
  Yeah!  That means that now you too can buy beautiful ribbon from my favorite ribbon source and share in my ribbon love!
Here's just a sampling of what they have to offer:
Red Twill Chevron Stripe–available in other colors too!
3″ Satin Ribbon–available in a range of colors and widths!
Grosgrain Leopard Print–What fun!
Fuzzy Pom Pom Ribbon–available in a range of colors
Net Ribbon–such fun to wrap with. 
Reversible Satin Ribbon–available in a range of colors and widths!  This is one of my favorite ribbons to wrap with.
May Arts doesn't just inspire you through their enormous offering of ribbons, they also have a newly updated 

blog

full of craft, card and wrapping projects to thrill you as well.   And, to celebrate the blog redesign, May Arts is having a fantastic

giveaway

!  Head on over the May Arts b

log

, check out all the great stuff and enter to win ribbons and much more!
 

  (p.s.  I'm a member of the May Arts design team so be sure to follow their blog and check out my ribbon projects).
 Now on to the wrapping inspiration.
Presentation is everything and beautiful wrapping makes a gift even more special.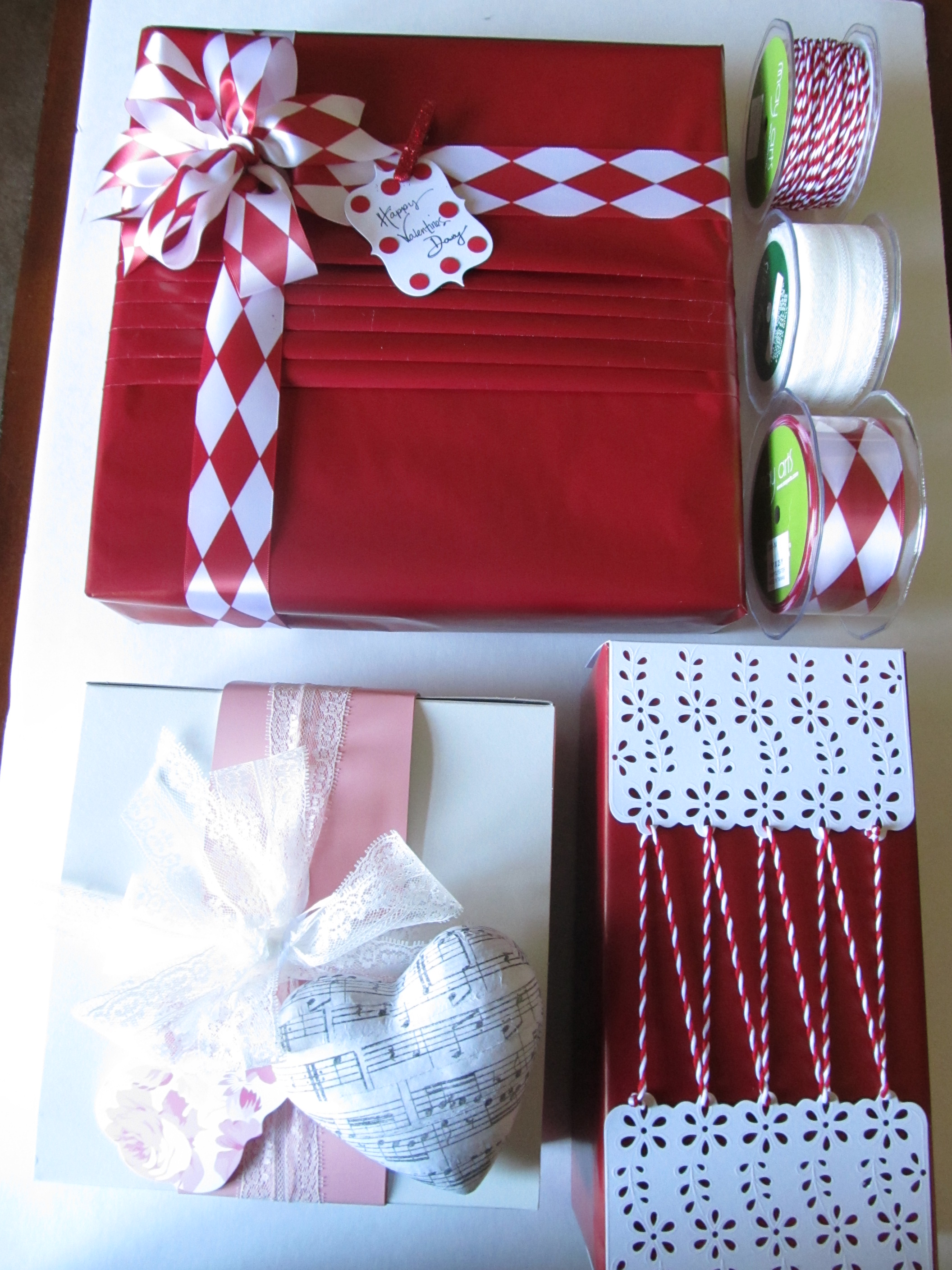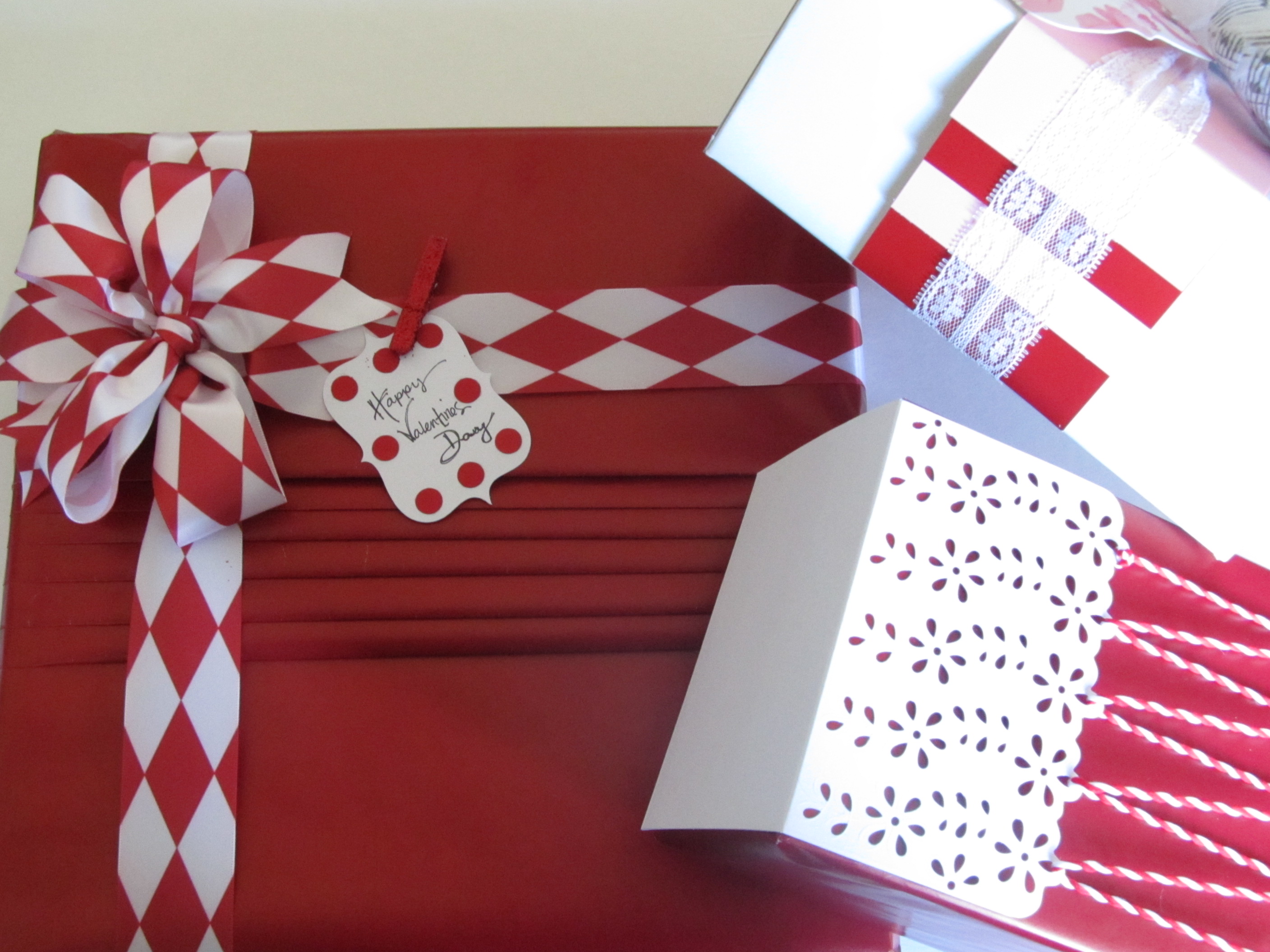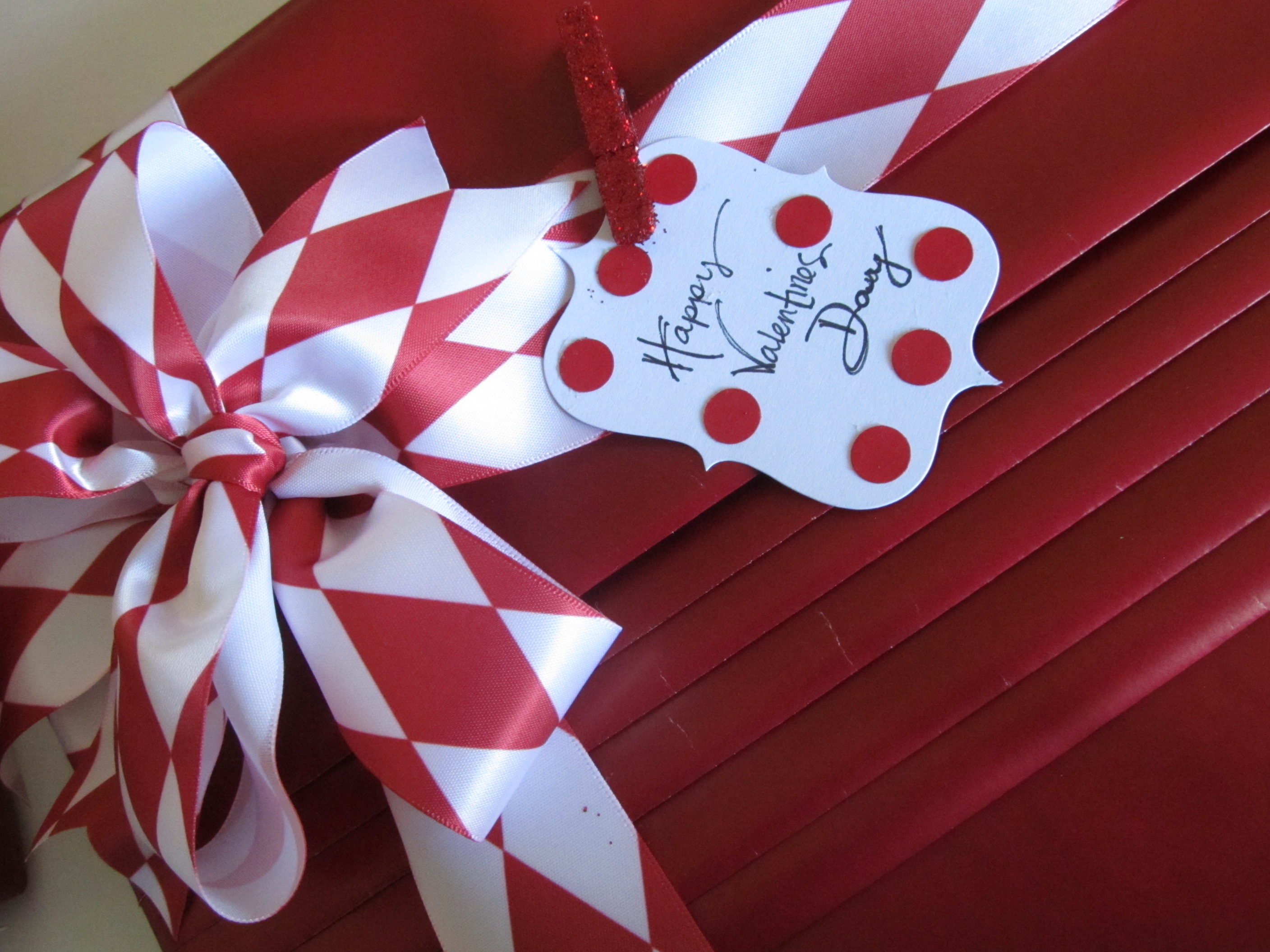 I folded and pleated the paper for this gift and then tied on a beautiful satin ribbon in a red and white diamond print.  A red glittered clothes pin holds a white die-cut tag I glued red dots to.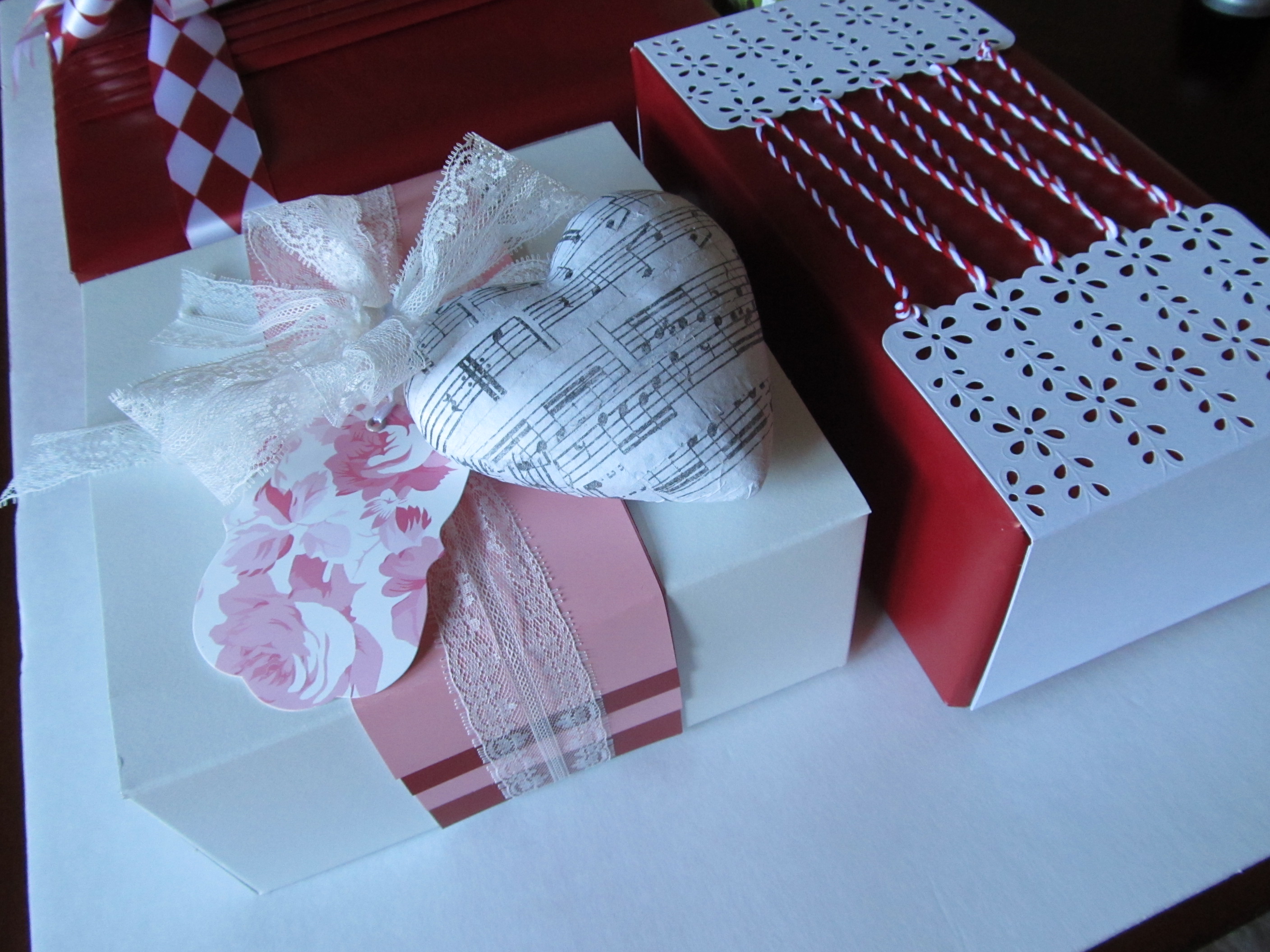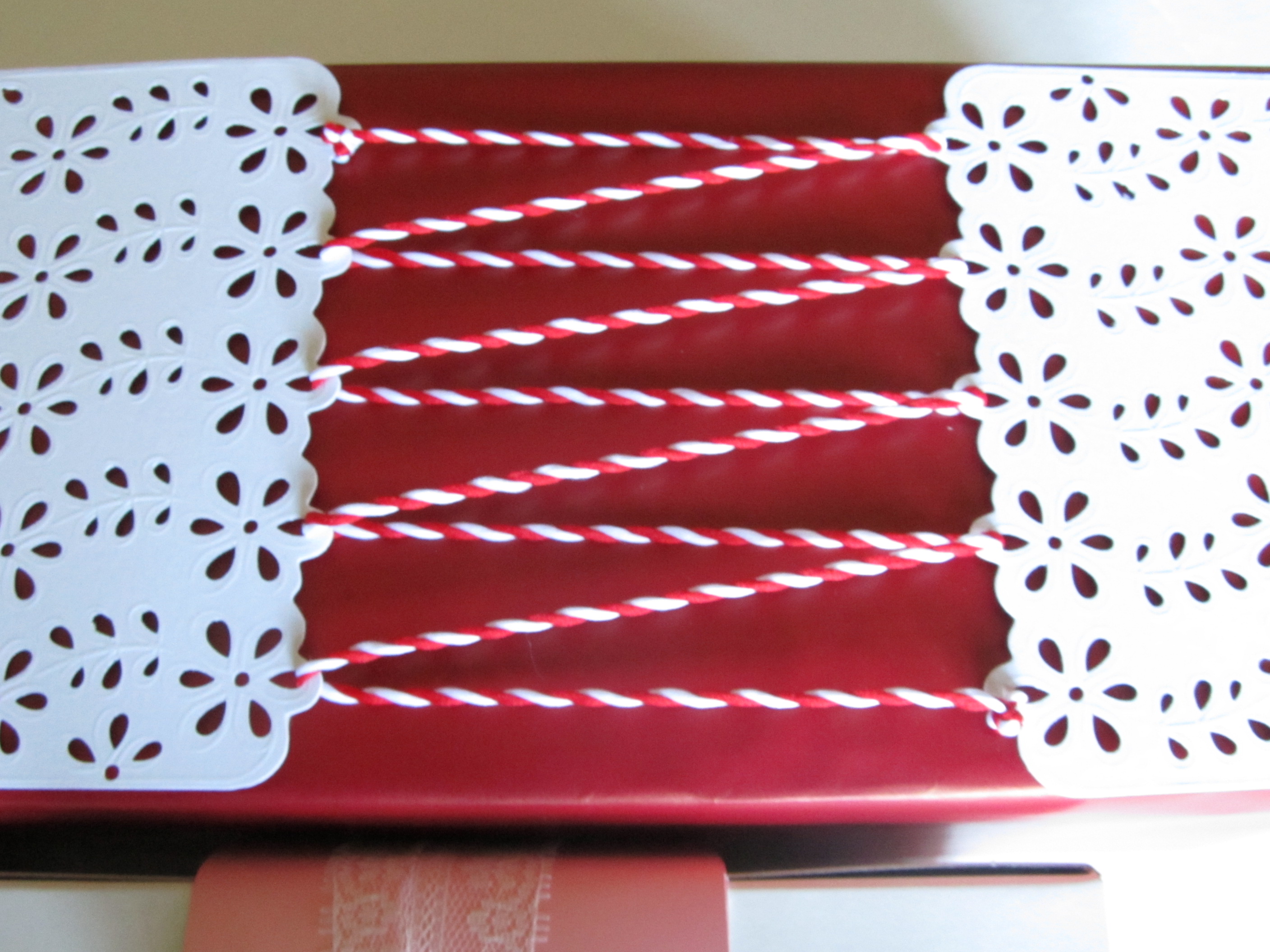 After wrapping my box in red paper, I placed a die cut note card on each end of the box and laced the two together with red and white cotton ribbon. (side view of the notecard above).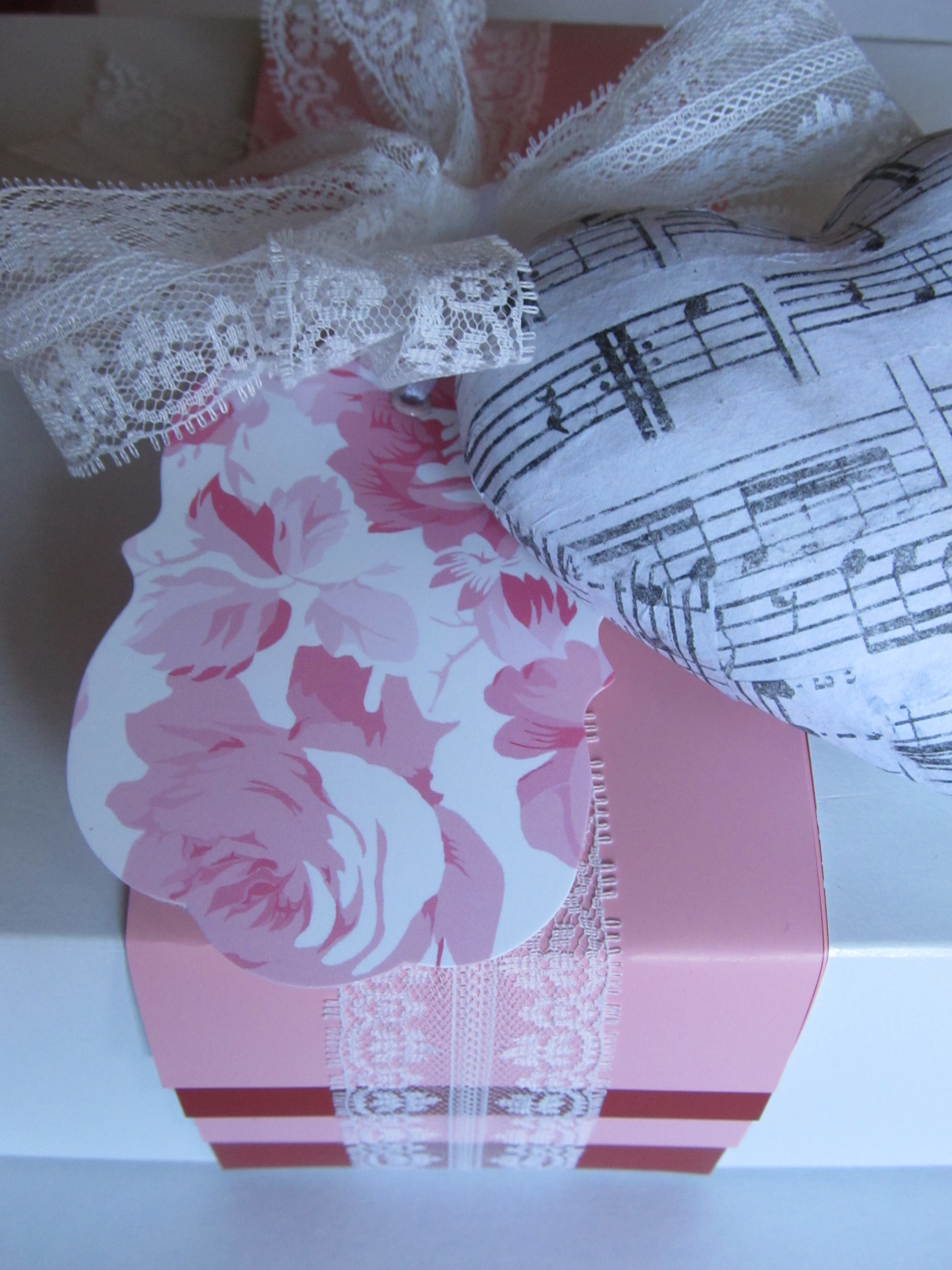 To create this look, I layered pink and red paint chip cards on top of each other and wrapped them around the box.  I used a white lace ribbon, paper mache heart and pink floral tag to finish the look. 
Wrapping gifts is so much fun. I hope you're inspired and ready to be creative with your gift wrapping and May Arts Ribbon! 
Material Source:
 All ribbon from May Arts
Red Gift Wrap
from
 Ikea
–You may only find it available during certain times of the year but they carry a good selection of solid colored gift wrap.
Die Cut notecards, paper mache heart, pink floral tags and red glitter clothespins
from
Micheals
(all in the $1.00 or 2/$3.00 section–whoopee!)
Paint chips–
Home Depot (free)
  images: Ribbon via May Arts, wrapped gifts by ConfettiStyle