Hi there! I hope you're having a good day. The sun is shining again today here in Atlanta and that makes it a great day in my book. As promised,  I'm back today to share an easy Gift Wrap Inspiration for you, perfect for Mother's Day.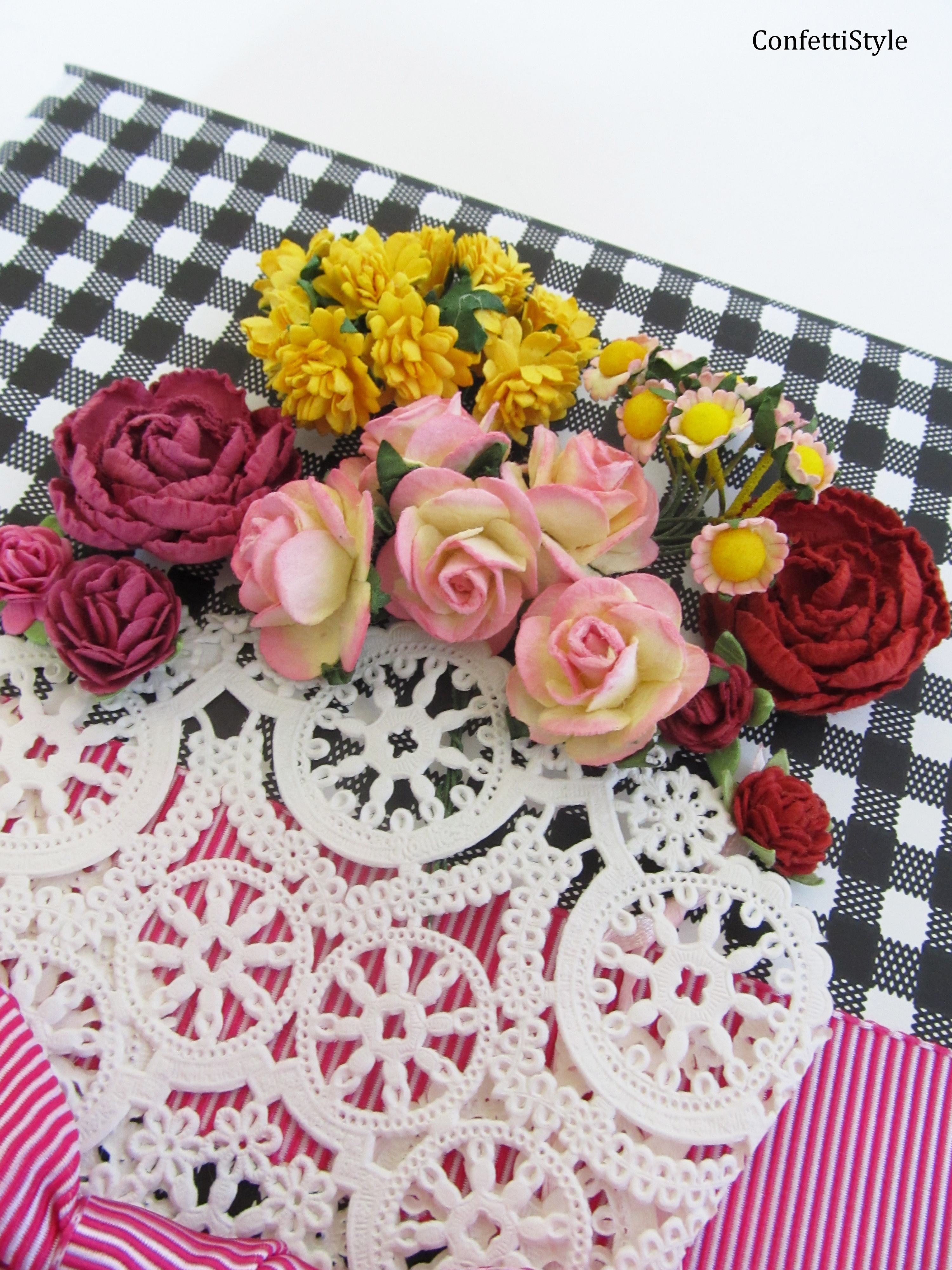 I always take extra care when it comes to wrapping a gift for my mom.  She's one special woman and deserves a special gift wrap.  For her mother's day gift this year I decided to craft a flower bouquet for the outside of the box.
Here's how I did it.
Once the box was wrapped in a black and white check paper (from TJMaxx), I added a band of pink striped grosgrain ribbon.
Next I folded the left and right edges of a paper lace dollie towards the center of the dollie to create the shape of a cone.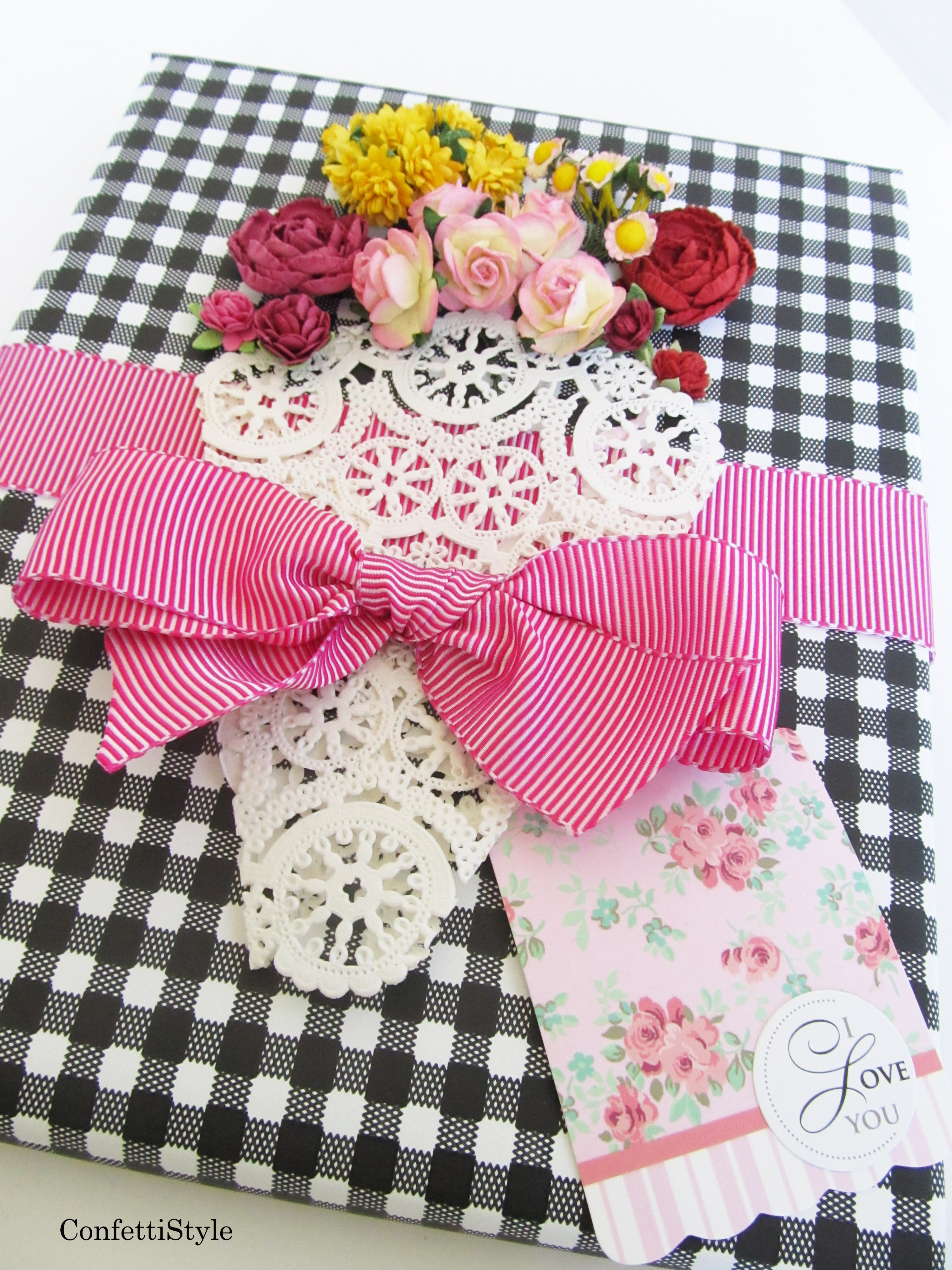 I taped the dollie on top of the ribbon and paper and used glue dots to attach an assortment of paper flowers.  The pink roses, yellow flowers and pink and yellow tiny flowers came in a cluster on stems so I simply inserted those into the cone and added tape behind to hold them into place.
The last step was a pretty pink bow and a gift tag.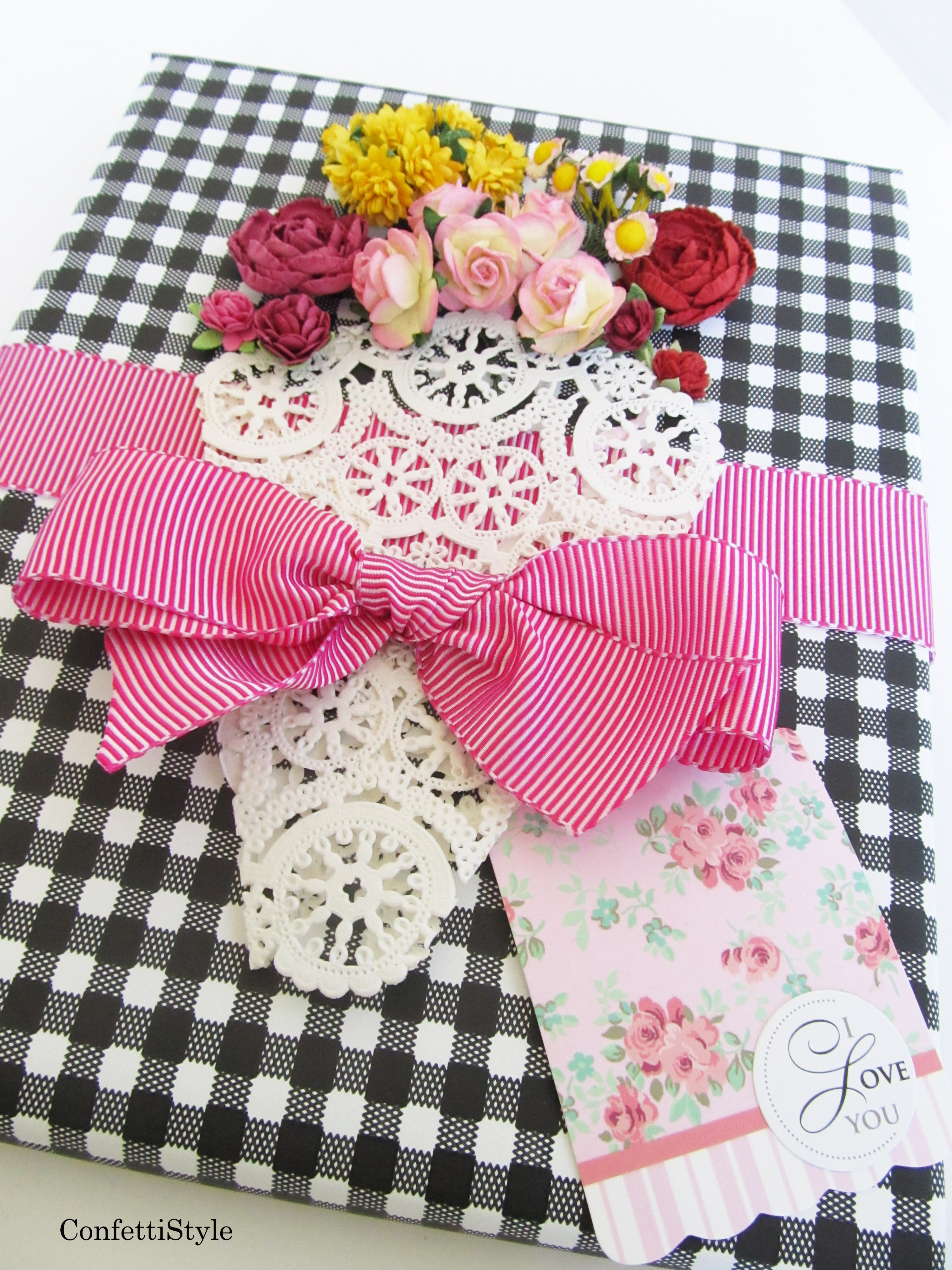 Since I can't give my mom flowers in person, her flower bouquet wrapped gift will do the trick.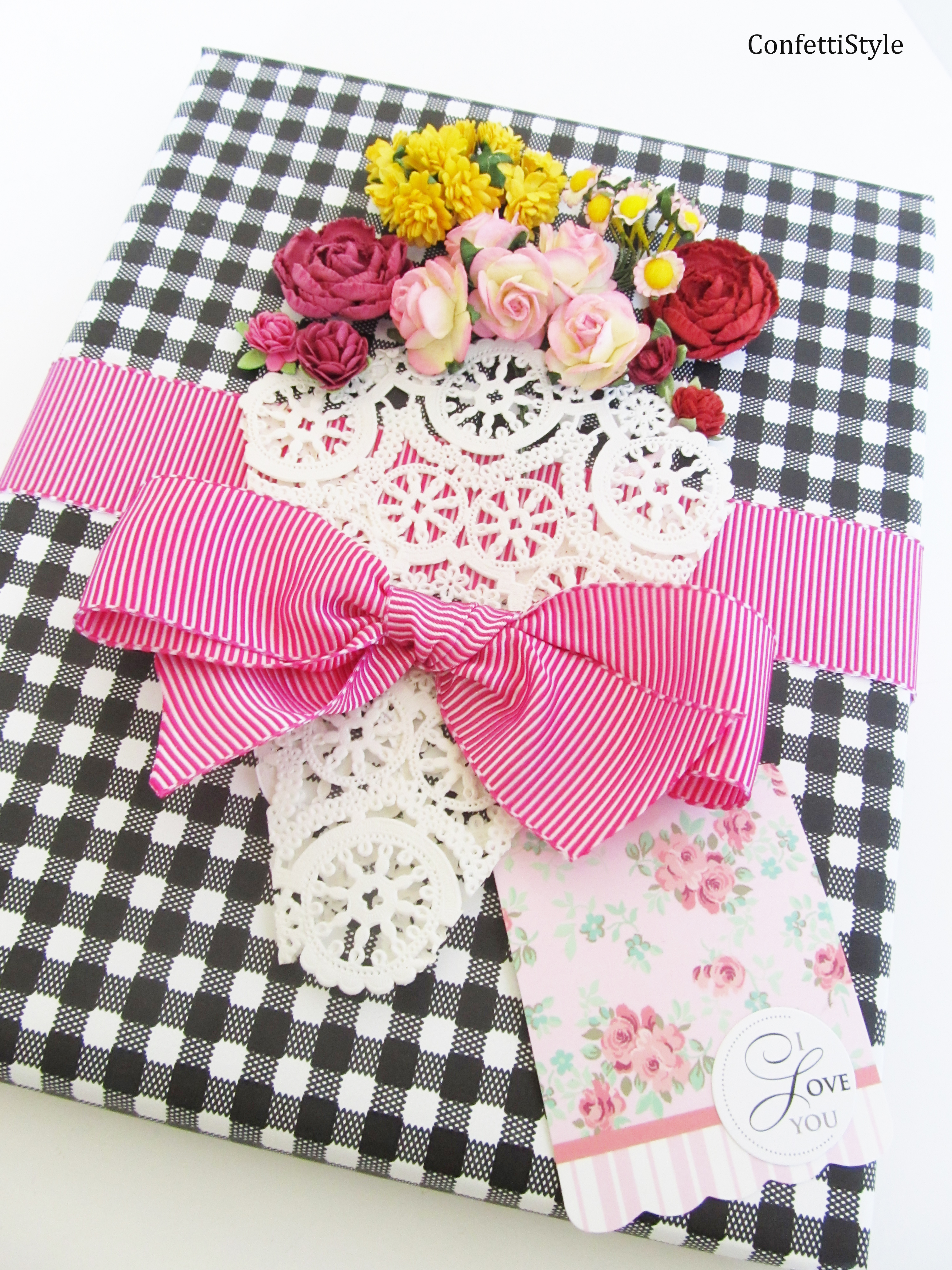 Happy Wrapping!