Hello there!  I'm back from my trip to DC and getting back in the swing of work and blogging.  My trip was absolutely amazing and I can't wait to share the photos with you.  While I'm sorting through photos and doing laundry, I thought I'd bring you a few quick and easy Easter décor ideas since the big day is this Sunday.
I don't do much decorating for Easter but I do like to have a touch of the holiday on my dining table. Ideas like these are super easy and quick to pull together and will definitely welcome Easter morning in style.
Paint, stickers or a little decoupage work and you can create a fun assortment of designer Easter eggs.  I love the idea of creating a mix that matches your décor and not a traditional mix of pastels.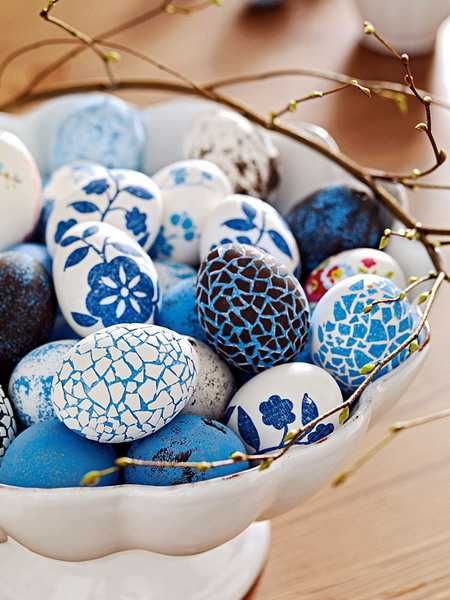 If you're hosting Easter breakfast or dinner, this is an easy way to decorate the table. Use your paper shredder to create a bundle of paper that can be formed into the shape of a nest and then add a letter sticker to the outside of a plastic Easter egg.  Cute and simple.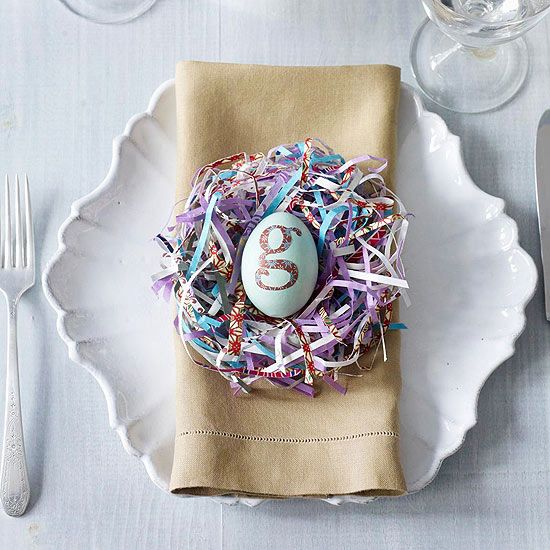 Looking for an Easter centerpiece idea?  How about combining glass candlesticks, paper flowers and plastic eggs to create these cute Easter egg flowers.
Tip:   If you don't already own clear glass candlesticks, head to Dollar General where you'll find different styles and sizes.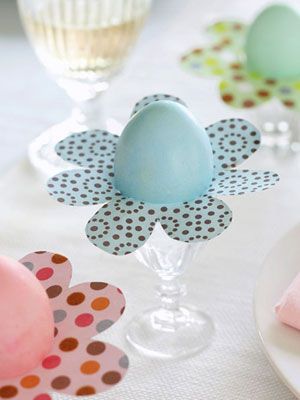 I started collecting mis-matched egg cups and thing this would be a really great way to put them to use.  Use decorative craft scissors to scallop the edge of cupcake liners to get the look of flower petals.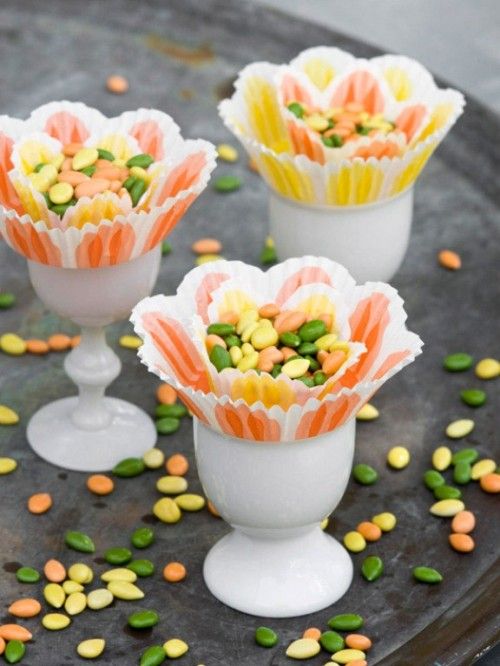 Flowers are a must for Easter and the simple addition of plastic eggs to line the vase or container will turn your stems into a pretty Easter arrangement.  What's also great about this is that come Monday all you have to do is remove the eggs and enjoy the flowers for the rest of the week.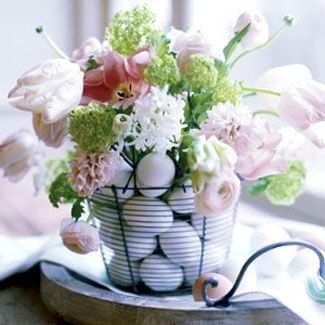 And since I love cloches so much, this décor idea is right up my alley.
Tip:  If you can't find nest at this late date, create a nest with twig branches you pick from the yard or buy at the craft store.
When it comes to last-minute holiday decorating, I love ideas that are quick, easy and yield beautiful results.
I'll be back tomorrow to share the highlights of my DC trip and to show you my Easter tablescape.